Find best replacement parts for your MAN Truck at the best price. We have massive range of MAN truck parts at cost effective prices suitable for majority of UK, Europe and Australian vehicles. Find spare parts for your MAN truck's Axle and driveline, Braking, Clutch, Cooling, Engine, Exhaust, Fuel, Filtration, Lighting / Electrical, Step Panels, Cab, Mirrors and Bumpers, Steering and Suspension.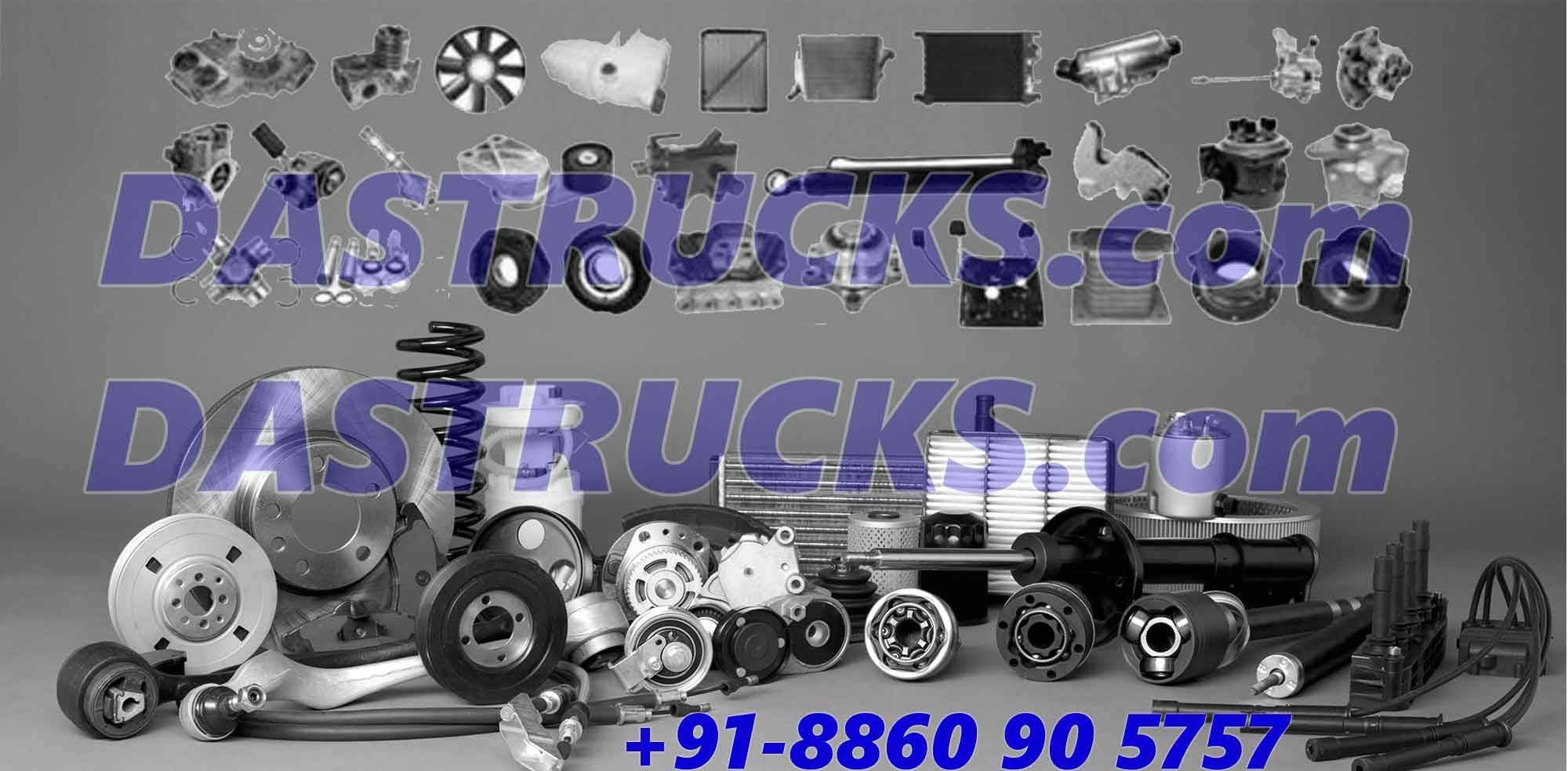 MAN suspension truck parts range includes shock absorbers, airbags, springs, spring pins, bushes and hangers, swaybar bushes, bump stop rubbers, trunnion saddles and shafts and bushes and seals, torque rod bushes, height control valves.
Our range includes drums, brake linings, rotors, brake shoes, anchor pins and bushes, slack adjusters, rollers, return springs, hub and axle seals, wheel bearings, lock tabs,wear washers, hub nuts, axle shafts and caps. We also supply piston and liner kits, ring sets, engine bearing kits, seals, gasket sets, cylinder heads, cam and crank shafts, lifters, valves and guides, timing gears, engine mounts, manifolds, flywheels and ring gears, oil pumps and kits, injector lines, injector tubes, accelerator control components, oil coolers, oil fuel and air filters.
Our MAN truck parts electrical range includes starter motors, alternators, batteries, wiper motors, relays, fan motors, condensors, oil pressure switches, washer pumps, wiper and indicator stalks, gauges, headlamps and taillamps, indicator and park lamps. Coolant level and temp senders, brake light switches. Globes, air pressure switches, solenoid valves.
So if you are looking for MAN truck parts, you should try contacting us and we won't let you down. All the MAN truck parts sold by us are brand new and made according to OEM specifications. You can be rest assured that they will fit just the way they are meant to fit.
If you are not a professional, ask a mechanic who has some experience on working with MAN truck parts in order to get the best fit.
dastrucks@outlook.com